Serving Topanga's Youth Since 1993
Musicals, Talent Shows, Band Nights, Classes & Events for Youths 10 - 17 Years in the Topanga and Surrounding Areas
Topanga Youth Services provides creative enrichment and community activities for teen and pre-teen aged youths. Participants can attend special events or a more comprehensive series of activities by donation or trade. We aspire to instill teamwork, behavior and leadership skills, looking at things creatively, breaking inhibitions, confidence, enrichment of the surrounding community, equality, courage…in a safe and non-judgmental environment.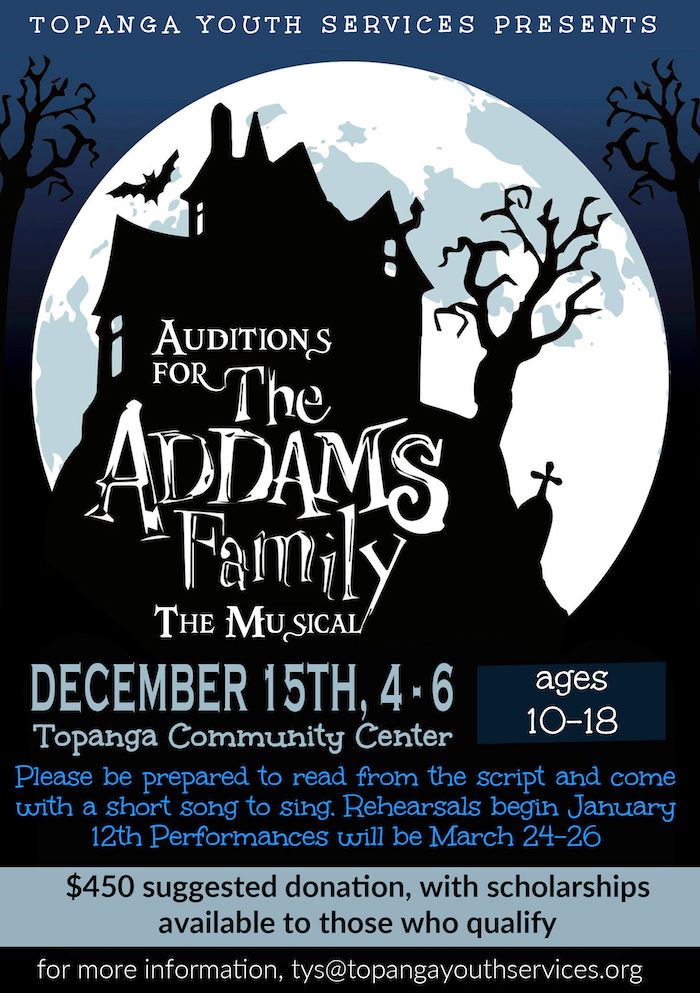 the addams family-coming in March
THE ADDAMS FAMILY, THE MUSICAL

Performances will be March 24-26.

More info to come